OBJECTIVE FISAHARA
> Curatorial project with Masasam / exhibition scenography / graphic design of the catalogue / communication tools
Collective exhibition with the work of Per Rueda, Sergio Caro, Joss Barratt, Manuel Fernández, Xavier Gil Dalmau and Casper Hedberg.
The exhibition tells the story of a festival that, thanks to sustained efforts and after six editions, was able to take cinema to one of the most remote places in the world.  This isolation is due not only to the fact that it is in the heart of the desert but also to the indifference of the international community and the press that the Sahraoui people endure after 30 years of exile in southern Algeria.  Muros, the text by Eduardo Galeano, that serves as a central theme in the exhibition, lucidly highlights the unjust situation that those who were dispossessed of their lands and are forced to live in refugee camps have to endure.
+ info:
> Traveling exhibition
7º Festival de Cinéma Africain de Tarifa, Salle d'exposition Cárcel Real, Tarifa, Cadix / May 21st – 29th, 2010
Festival de Cinéma Pobre de Gibara, Holguín, Cuba / April 19th – 25th, 2010
22 Festival de Cinéma d'Alfas del Pi, Maison de la Culture, Alicante / June 30th – July 14th, 2010
Romería de Mayo, Holguín, Cuba / May 2nd – 19th, 2010
31º Festival du Nouveau Cinéma Latino-américain de la Havane, Cuba / December 4th – 13th, 2009
Festival de Cinéma de Donostia, Kutxa Boulevard, San Sébastian, Euskadi / September 10th – October 4th, 2009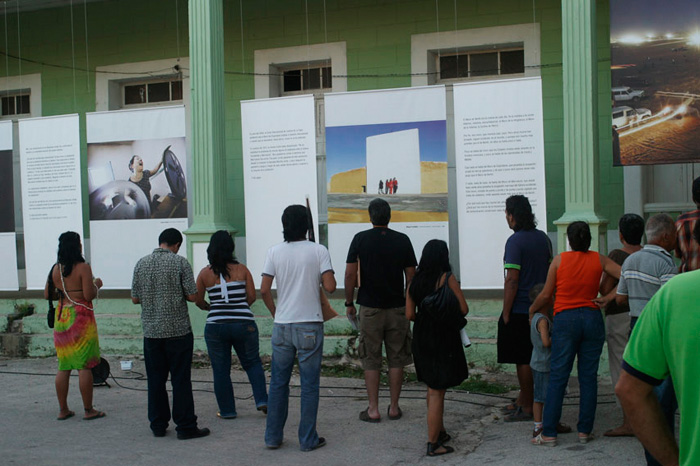 Pobre de Gibara Cinema Festival, Holguín, Cuba / April 19th – 25th, 2010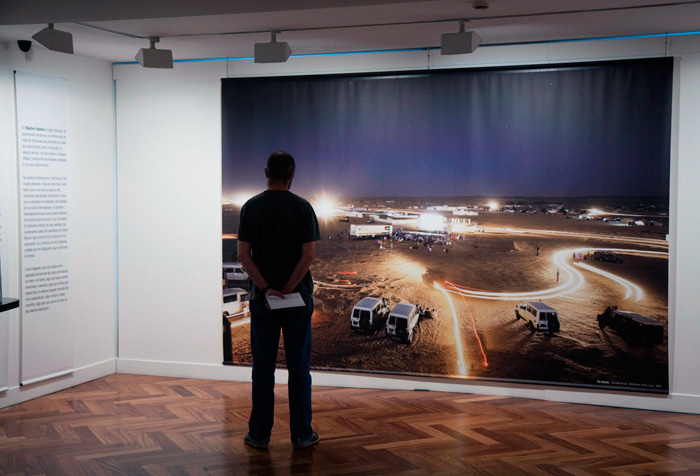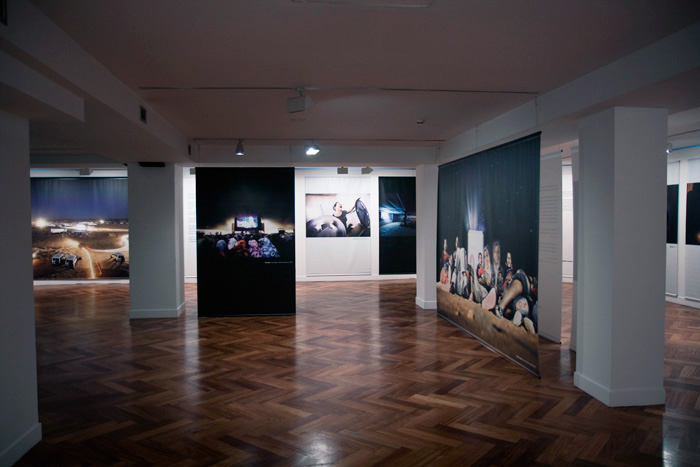 Donostia Cinema Festival, Kutxa Boulevard, San Sébastian 2009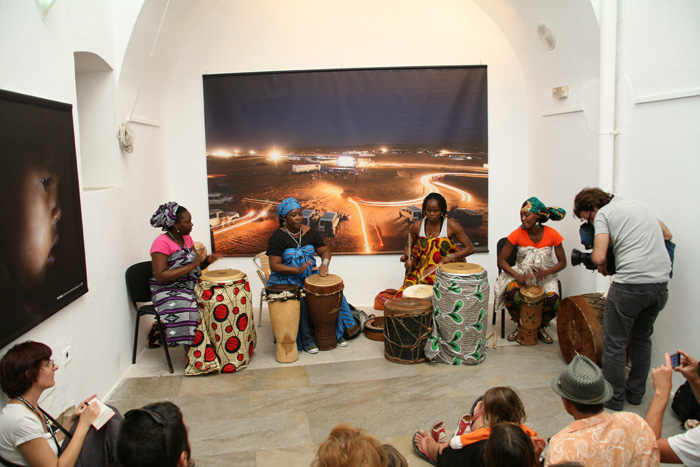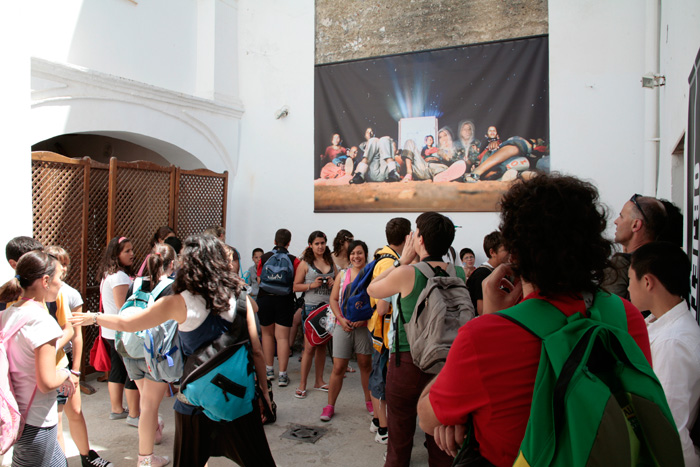 7th African Cinema Festival of Tarifa, May 2010
> Graphic design of the catalogue in collaboration with Bonus Extra
Pouches made with the tarps of the exhibition
4 A5 Notebooks + 1 flyer / 24 pages per notebook
Languages: French- Spanish- English- Euskera
Publication and Production: Association des Amis de la R.A.S.D of San Sebastián and Masasam
Coordination: Masasam
Printing: Artes Gráficas Palermo
Financing: Kutxa and Mairie of San Sebastián
Published in September, 2011