ELISE FITTE-DUVAL / DAKAR CORPS À CORPS
> Curatorial project with Masasam / exhibition scenography / graphic design of catalogues, signage et communication tools
Elise Fitte-Duval born in Martinique and residing in Senegal since 2001, is the laureate of the Casa África Prize obtained in 2011 for the Photography Biennale of Bamako in Mali, a prize run by Masasam.
The fundamental objective of Elise's images is to render visible invisible stories and to denounce the living conditions of thousands of people left to their own devices by the public and political authorities of the large city that is Dakar.  Convinced of the social function of photography as document, Elise feels the responsibility to record this reality that has surrounded her for more than 13 years now.
+ info: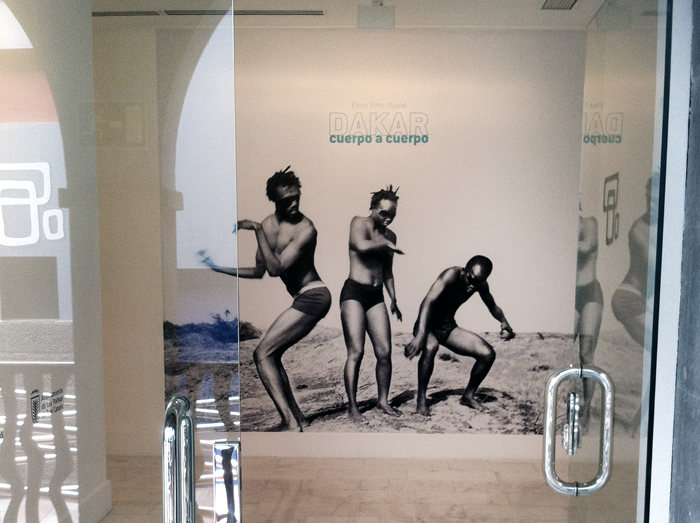 > Travelling exhibition:
Casa África / Las Palmas, Canary Islands, May 8th to August 8th, 2014
África Imprescindible / Citadelle de Pampelune, November, 2015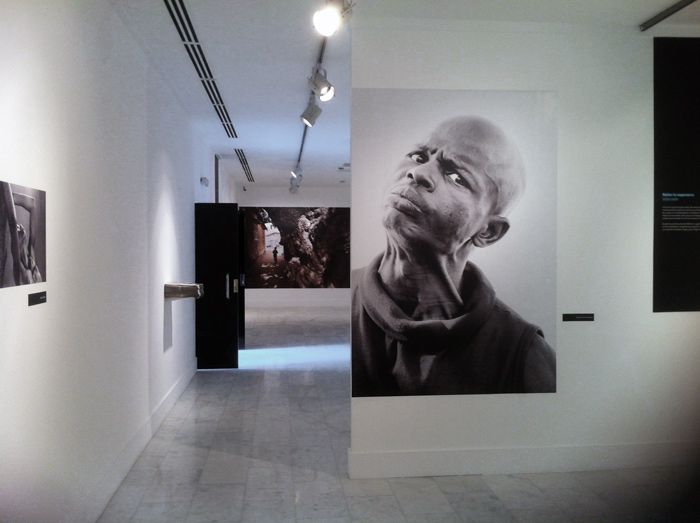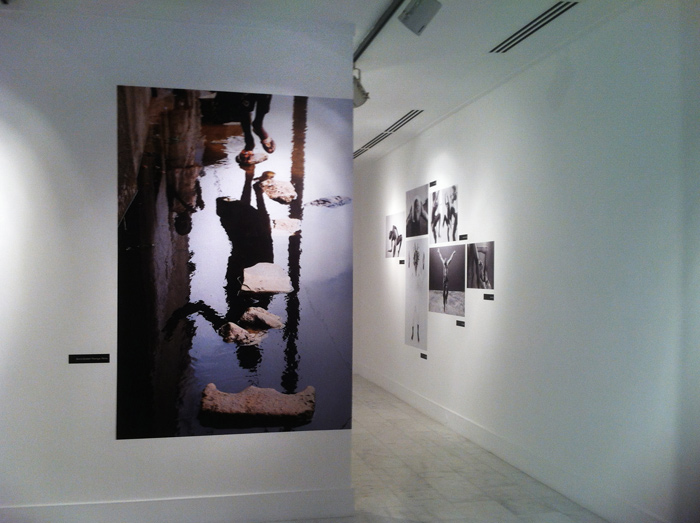 > Graphic design of the exhibition catalogue at Casa África, Canary Islands
Journal 48 pages
37 x 29 cm

Texts : Luis Padrón López, Sandra Maunac, Elise Fitte Duval, La Companyia: Susana Moliner & Marta Vallejo
Produced by Casa África
Languages : Spanish / French
© Dépôt legal: GC 512-2014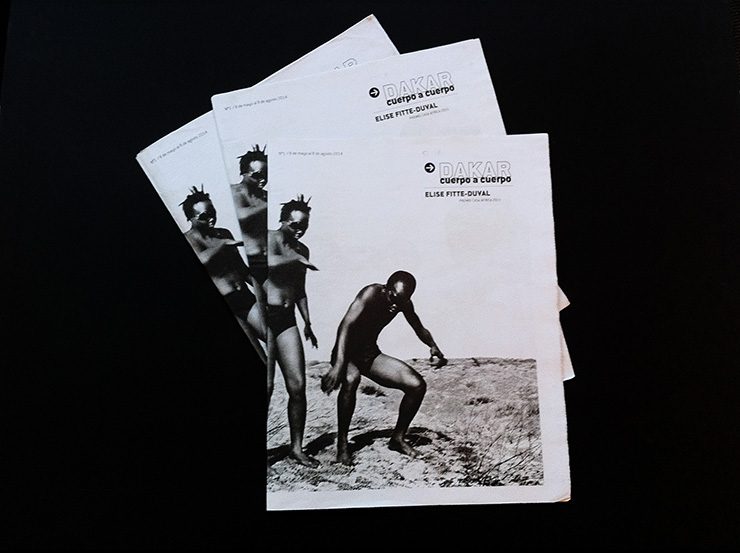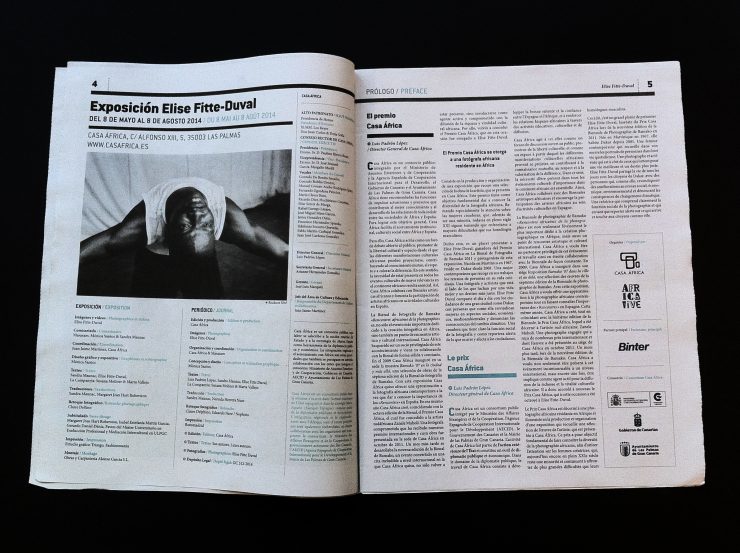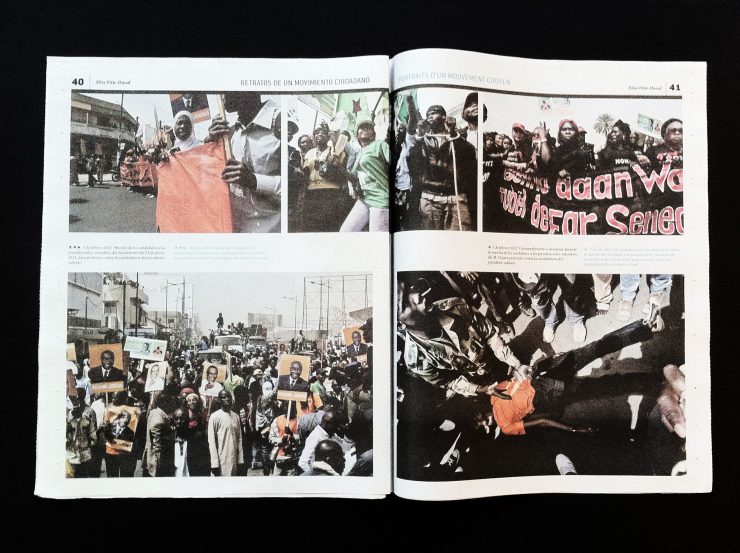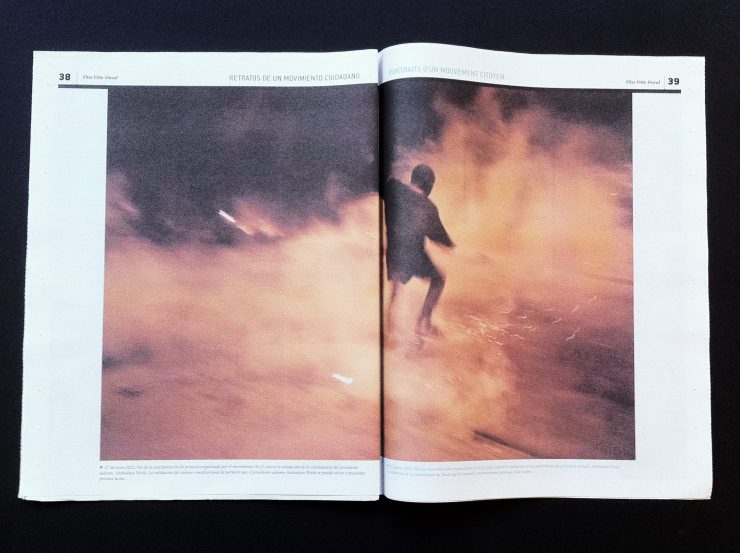 > Graphic design of the exhibition catalogue at Pampelune, Spain
52 pages
22 x 22 cm
Texts: Sandra Maunac, Elise Fitte Duval, La Companyia: Susana Moliner & Marta Vallejo
Produced by Africa Imprescindible
Languages : Spanish / Euskera