SONGS OF IMMEDIACY / MAT JACOB & GILLES COULON
> Curatorial project with Masasam / exhibition scenography / communication tools design
Le chant d'un instant (The song of an instant), composed of photographs by Gilles Coulon and Mat Jacob, of the Tendance Floue Collective, is the result of an artistic residency at Mont-de-Marsan that has hosted the  « Arte Flamenco » Festival for more than twenty years.
This exhibition is an encounter between photography and flamenco, a dialogue between two art forms.  It reveals to us that creative processes, as much for flamenco as for photography, are constructed using the same paths and are played out in the instant.  We could even draw a parallel between the aspiration of flamenco, the famous «duende» that invades our imagination and the idea of the « decisive moment » so mystified by Cartier-Bresson.
+ info:
www.tendancefloue.net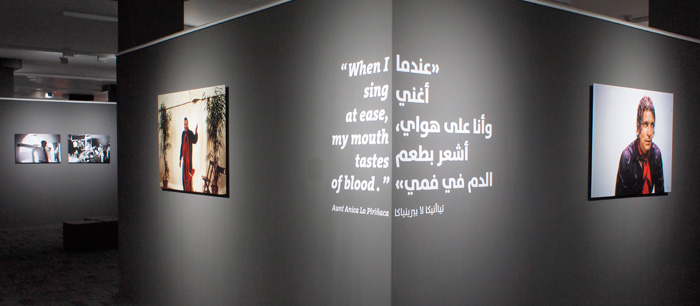 > Travelling exhibition:
Qatar Photographic Society/ Katara Cultural Village, Doha, Qatar / May 16th -June 15th, 2011
Chateau des Carrasses, Béziers / December 13th, 2013 – February 28th, 2014
Chateau de Ladoucette, Drancy / January 9th – February 7th, 2016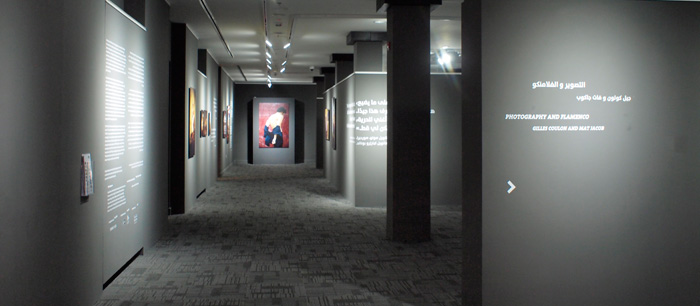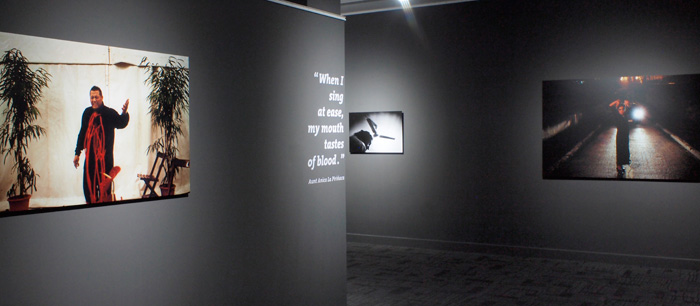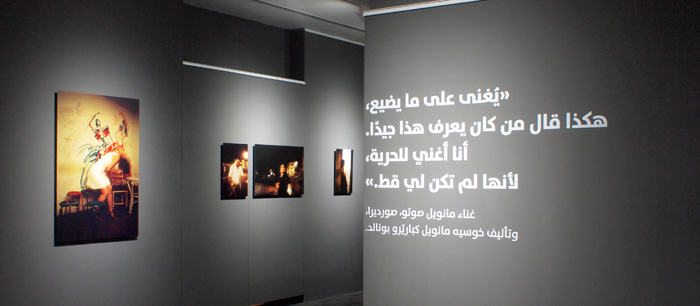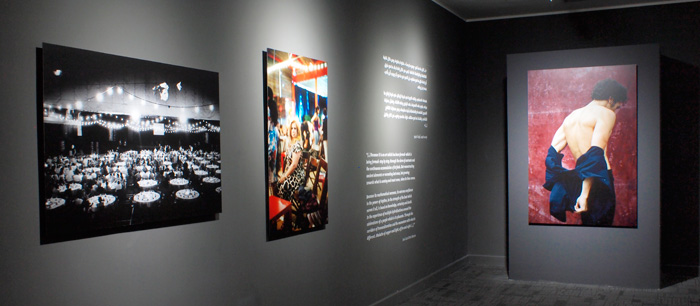 Qatar Photographic Society/ Katara Cultural Village, Doha, Qatar
> Communication tools design:
Poster, flyer, English / Arabic versions