ÉDITION / CASA ÁFRICA
> Catalogue design / signage
Production of several exhibition catalogues and publications for Casa África.  Since its foundation, one of the main objectives of Casa África is to stimulate the rapprochement between Spain and Africa.  Constituted like a consortium in 2006, Casa África is funded by the Foreign Affairs and Cooperation Ministry, the autonomous government of the Canary Islands, the Spanish Agency for International Cooperation for Development and the City Hall of Las Palmas de Gran Canaria.
+ info:
www.casafrica.es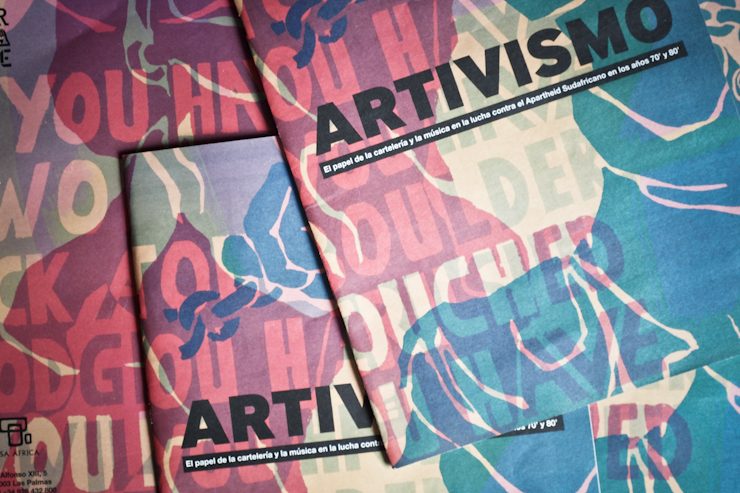 > Exhibition Catalogue "Artivismo" at Casa África, Canary Islands
25 cm x 36 cm
64 pages
Original 70s apartheid posters
Texts by Estefania Pereira Tavira and Luis Padrón López
Published by Casa África
Depot Legal GC 279 – 2016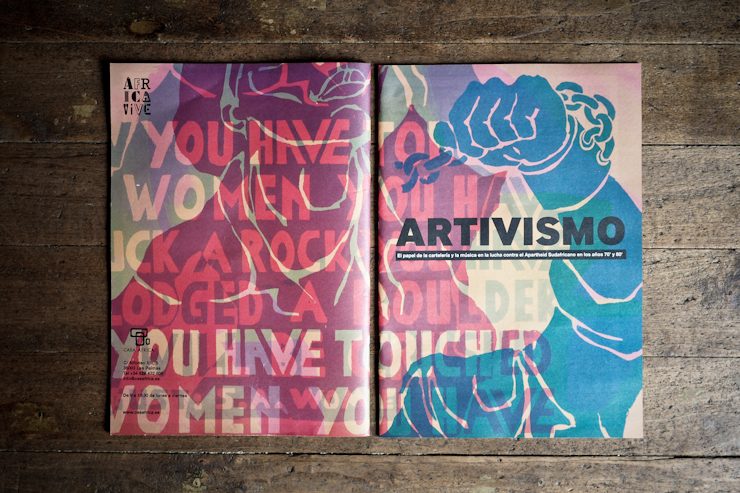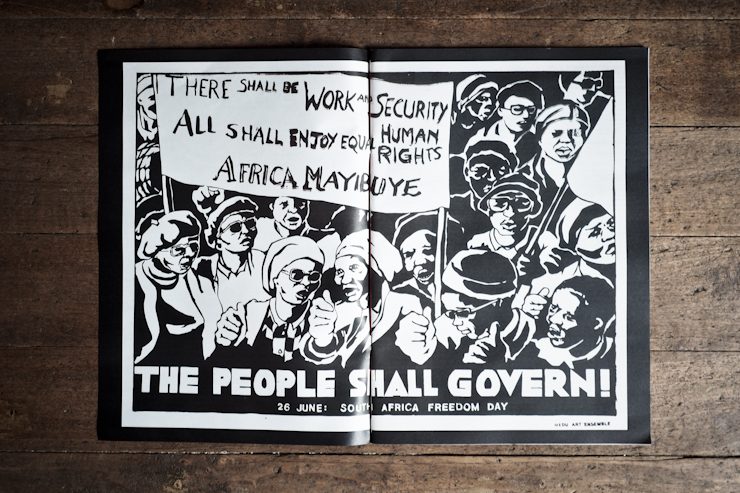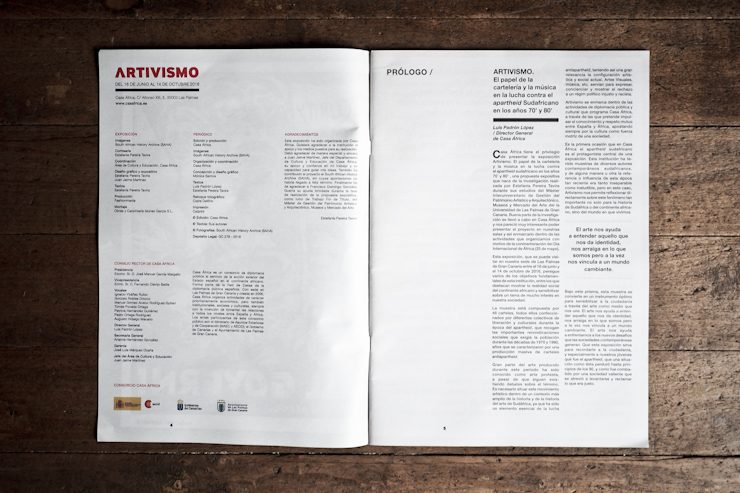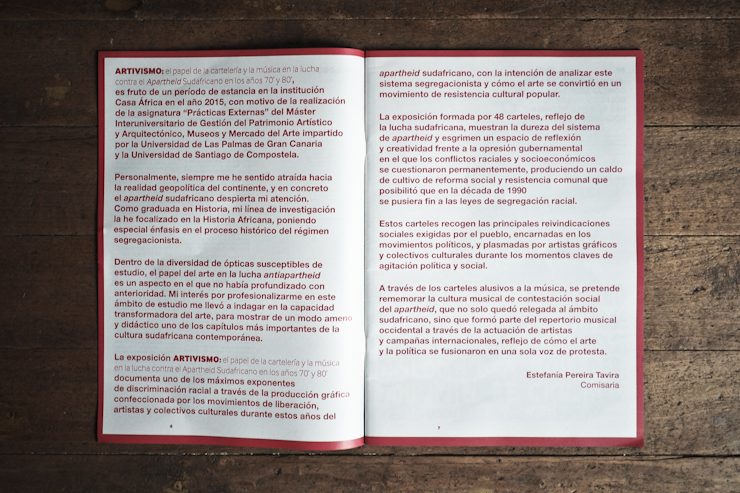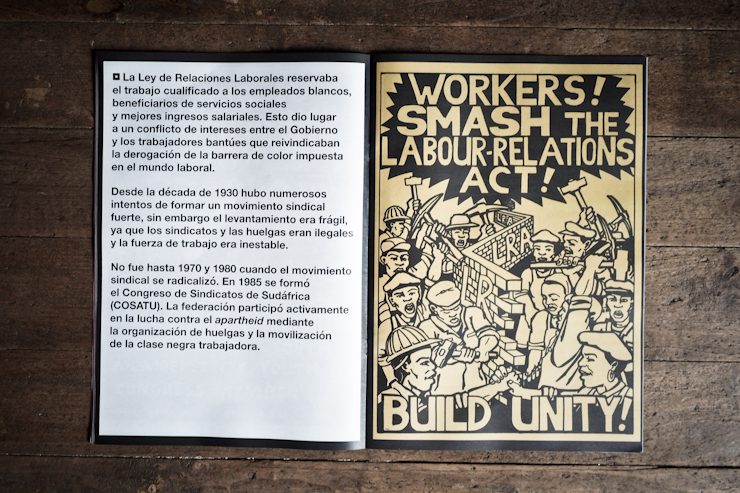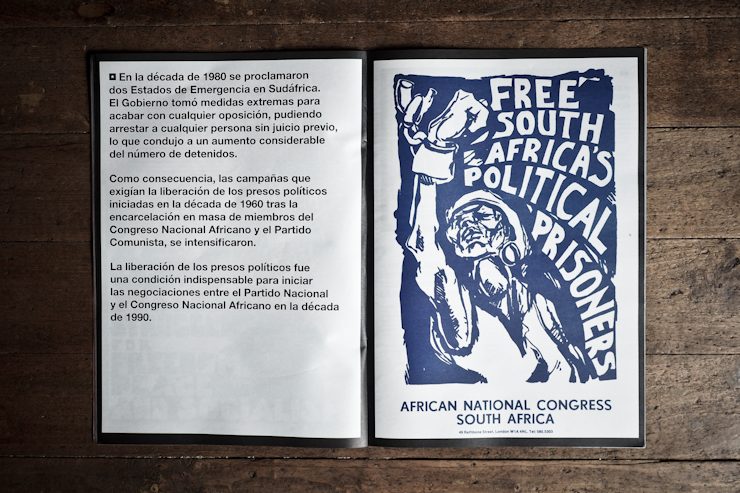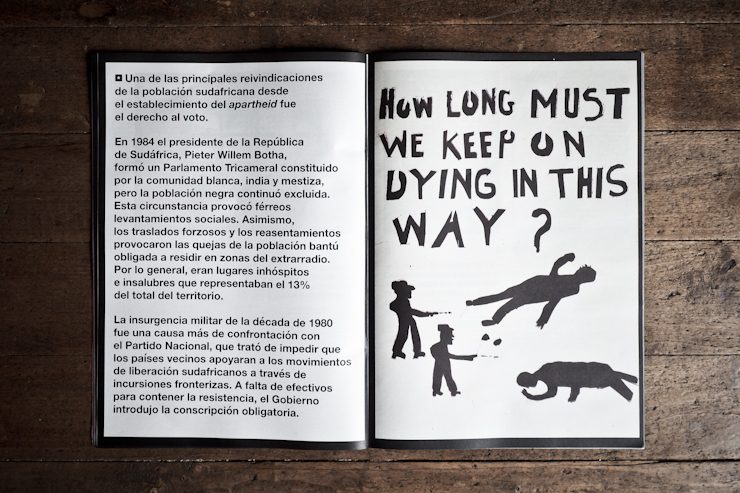 > Exhibition catalogue design for Pepe Damaso at Casa África, The Canary Islands
17 cm x 24 cm
40 pages
Paintings and sculptures by Pepe Damaso
Texts by Orlando Britto Jinorio and Juan Montero Gomez
Published by Casa África
Depot Legal 301-2015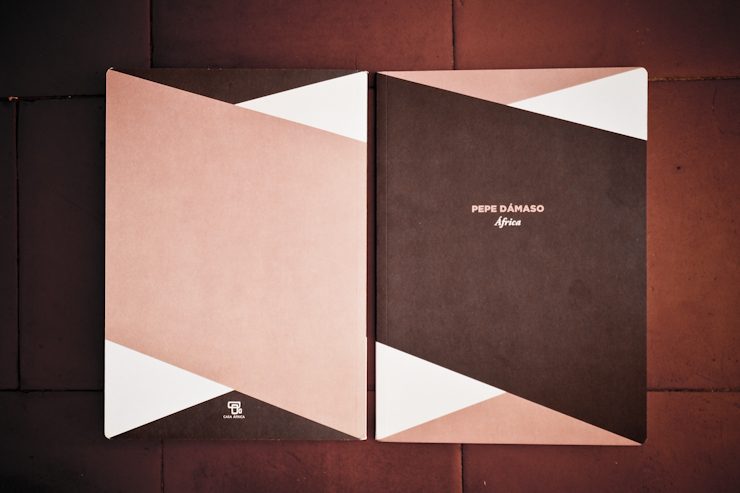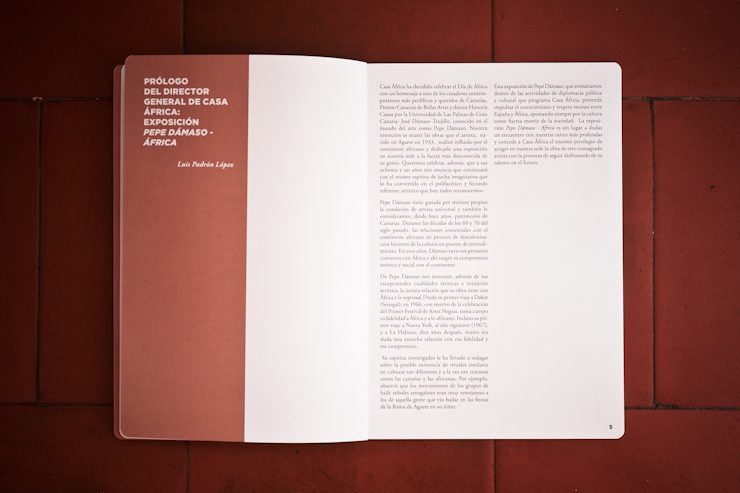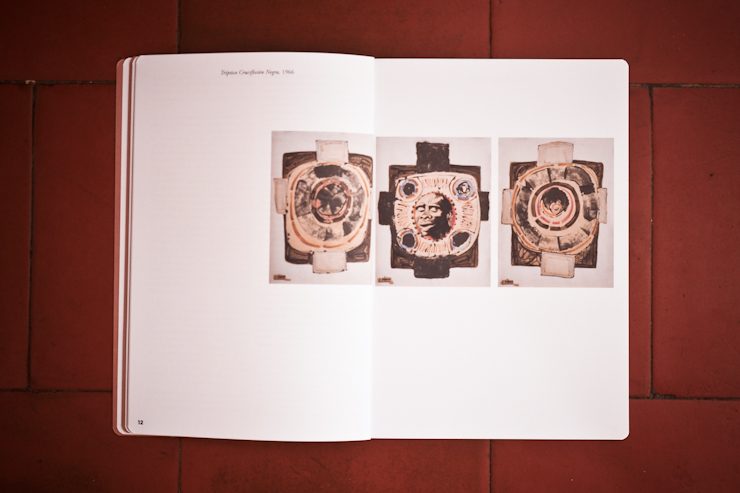 > Journal design to celebrate the 10th anniversary of Casa África
12 pages
32 cm x 25 cm
Printed in 5,000 copies and distributed in all the main newsstands in the Canary Islands
Published by Casa África